Solar Domestic PV panels are still the best investment you can make
Fantastic returns Solar PV Instalations
Solar still offer fantastic returns thanks to the feed in tariffs. These are payments made in cash just for generating your own electricity and in addition you get paid for exporting power to the grid as well as getting to use the power for free - leading to large reductions in your electricity bills. For the latest Feed in Tariff rates see the offgen website - FIT Details here
The returns on a solar pv install can be as high as 15% per annum and dont forget this is tax free and rises every year in line with the retail price index.
In addition we can show how to maximum value from your solar system either by using Infrared panels LED lighting or devices such as a Solar I Boost which means you use 100% of the power you generate without affecting your export payments.
No obligation energy saving quote
If you would like a no obligation energy saving quote, please ping your roof and we will email you some projections and costing's together with product information that will best fit your property. We can also advise on how to maximise your solar pv system with devices that enable you to use 100% of the energy you generate which will not affect any export payments, and also how to reduce your fuel bills even further
Alternatively you might prefer a site visit from one of our energy consultants how can assess your property and create an energy reduction plan tailored to your needs.
Check Your Roof Is Suitable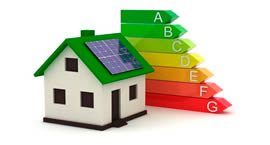 To find out if your roof is suitable for a solar panel installation please uses our "ping your roof tool". Input your postcode then select your house on our satellite view map, add your email address and we will contact you with your results.
Find Your Roof