Abbey Energy Privacy Policy & Cookie Statement
Privacy Policy & Cookies used by this website in order to function
Information Collected
We are committed to safeguarding the privacy of our website visitors, this policy sets out what data we may capture and how we will treat that data including any personal information you may give us.
We will not disclose any information you provide about yourself to any third parties, unless we have to do so in the ordinary course of our commercial relationship with you (including, without limitation, for marketing purposes) or to the administer of this Website. We are aware of and we will comply with our obligations under current data protection legislation in the UK and Europe. If you have any questions about our use of your personal details then please contact us by email at enquiries@abbeyenergy.com.
Log Files
Like most other web sites we make use of server log files. The information inside log files can tell us information about your computer including your IP address, operating system, geographical location, browser type and version. Log files also store information regarding your use of this website such as the referral source, length of visit, page views, website navigation etc.
Personal Data We Collect
When filling in our contact form or setting up an account, you are asked to supply your name and contact details. We ask you for this so we can answer any email inquires and set up account details for you. All information we received is stored on secure facilities until it is no longer required, then permanently erased.
Use of Cookies Statement
A cookie is a text file sent by a web server to a web browser and is stored by the browser on your computer. We currently have an "implied consent" policy in place. This means that we will assume by your continued use of our website that you are happy for us to use cookies unless you take certain steps to opt out of using them.
The majority of browsers allow you to accept or decline cookies by modifying browser settings accordingly. The help menu on your browser will usually have information on how to do this or further information can be found by visiting www.aboutcookies.org
Please note Cookies cannot be used to identify you personally but they do make your experience as a visitor to a website better, blocking cookies can have a negative impact upon the usability of most websites.
In addition the site deploys a number of third party generated cookies because of the integration of various third party applications on the site.
The cookies of which we are aware of include:
From Google
PREF, __utma, __utmb, __utmc, __utmv, __utmz, NID, docsperf, rememberme, __qca, HSID, APISID, SID
These cookies provide us with information about the numbers of visitors and how they reached us, they also recognise locations when used with Google maps and allow the pages to be liked using Google+
We do not have control over the cookies deployed by Google, we have to accept them to take advantages of the services this company provides which we believe to be of value to our visitors. The privacy policy which governs Googles use of cookies can be found here.
From Twitter
k, guest_id, pid, twll, _twitter_sess, t1, twll, js
These cookies allow us to integrate twitter feeds into our site and let our visitors share links to our pages.
We do not have control over the cookies deployed by Twitter, we have to accept them to take advantages of the services this company provides which we believe to be of value to our visitors. The privacy policy which governs Twitter's use of cookies can be found here.
From Facebook
c_user, datr, lu, s, xs
These cookies allow integration with facebook so that pages can be liked and shared.
We do not have control over the cookies deployed by Facebook, we have to accept them to take advantages of the services this company provides which we believe to be of value to our visitors. The privacy policy which governs Facebooks use of cookies can be found here.
From Add This
loc, bt, dt, di, uid, uvc, psc, ssc, ssh, sshs, uit, __unam
To enable sharing of our content through other smaller social networking sites, we utilise a service called Add This Social Share from Add This llc. These cookies are deployed by Add This to enable the sharing of information through users social network accounts.
We do not have control over the cookies deployed by Add This, we have to accept them to take advantages of the services this company provides which we believe to be of value to our visitors. The privacy policy which governs Add This use of cookies can be found here.
General Cookie Advice
You can restrict or block the cookies used by the this website through your browser settings but this will impact your user experience. The Help function within your browser should tell you how.
Alternatively, you can visit www.aboutcookies.org which provides directions on how to block cookies on all major browsers. This site also explains how you can delete cookies that have already been stored on your computer as well as general information about cookies.
Restricting Cookies
You should be aware that restricting cookies may impact on the functionality of all websites you visit.
Check Your Roof Is Suitable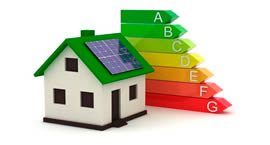 To find out if your roof is suitable for a solar panel installation please uses our "ping your roof tool". Input your postcode then select your house on our satellite view map, add your email address and we will contact you with your results.
Find Your Roof